Resources
To assist you in expanding your startup, we've produced Guides, eBooks and databases. Grab now to fuel your business growth.
100 Highest-Valued Unicorns
This free cheat sheet includes all the details of the top 100 unicorns, such as their valuation, headquarters location, founding year, founders' names, investment amount, and employee count.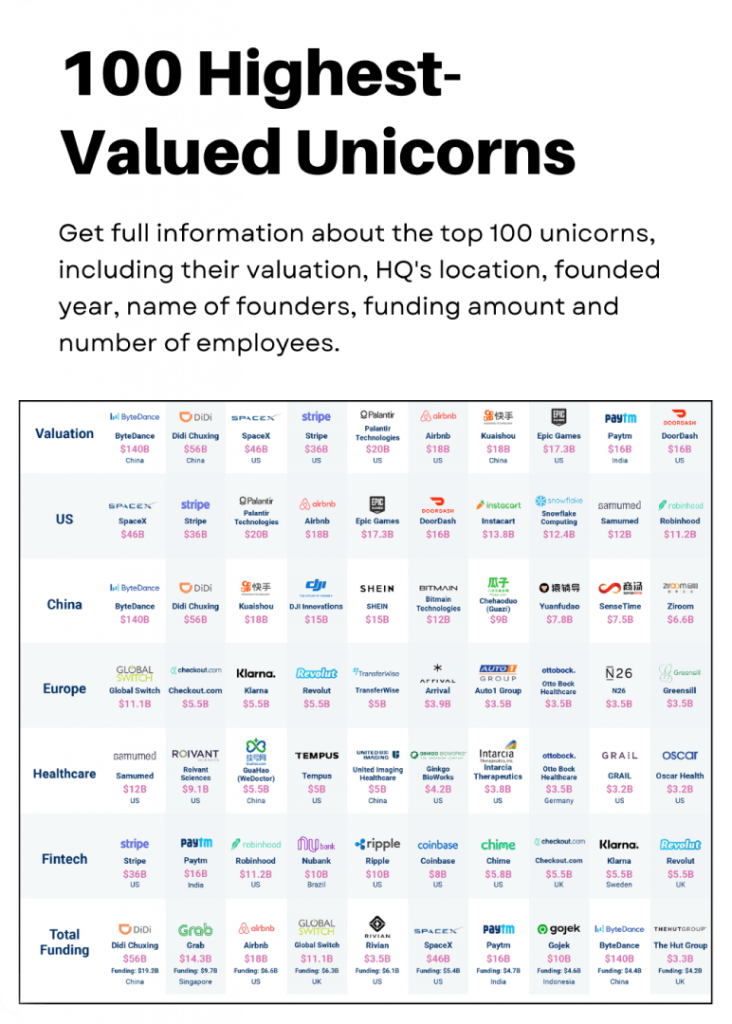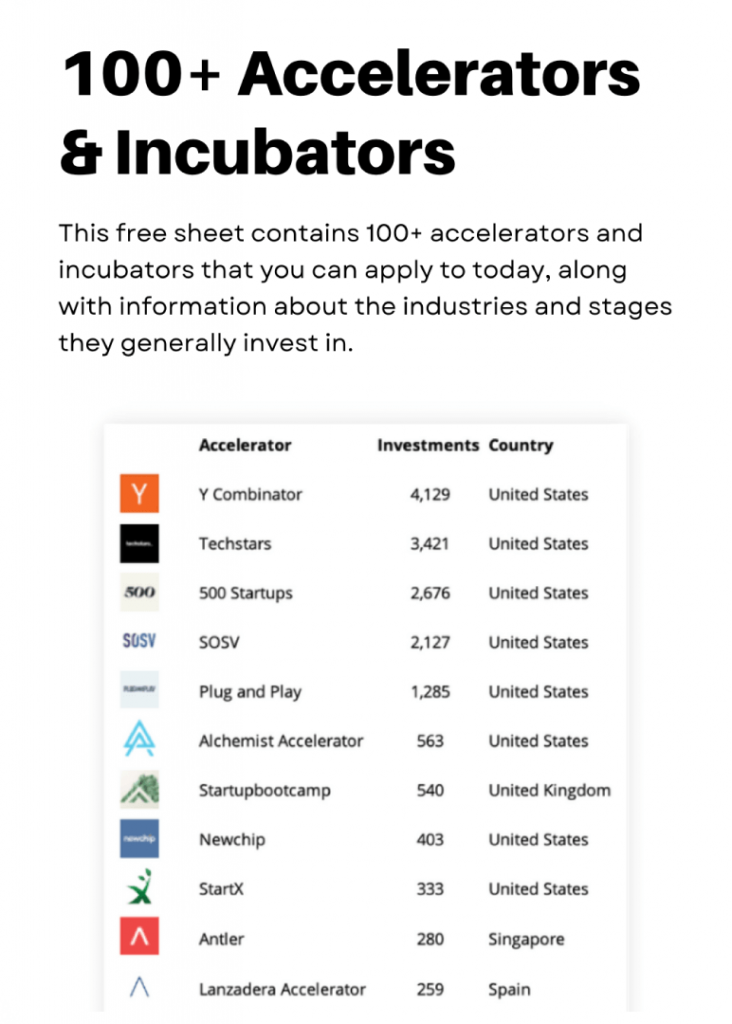 100+ Accelerators & Incubators
This free sheet contains 100+ accelerators and incubators that you can apply to today, along with information about the industries and stages they generally invest in.
This free Notion document contains the best 100+ resources you need for building a successful startup, divided in 4 categories: Fundraising, People, Product, and Growth.